Clothing swaps are a city girl's best friend. For those who like to keep their wardrobes fresh and current, clothing swaps are a great way to get new items and not break the bank. Actually, you don't event touch your bank account. Because it's free!
It seems too good to be true really. You let go of those items that are in perfect condition, but always end up at the back of your closet, and you also get a bunch of new clothes! We have one every couple of months, which seem to follow the changing of the seasons.
But how does it work??
First, everyone throws their clothes into a pile in the middle of the room. It should look something like this: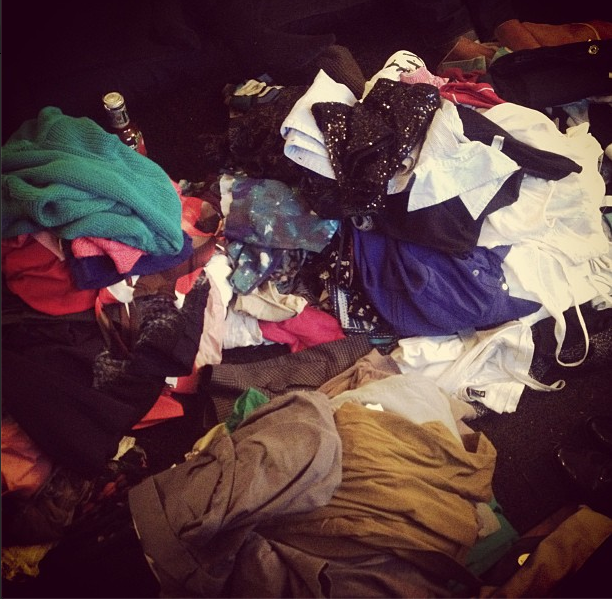 Photo by: Summer Winter
There will be absolutely no organization during this part of the swap. Don't panic. The crazier the pile the better!
Next, the host (or whoever volunteers) holds up each piece of clothing one by one. This may take a while, but if you have a steady flow of mimosas the time will fly by!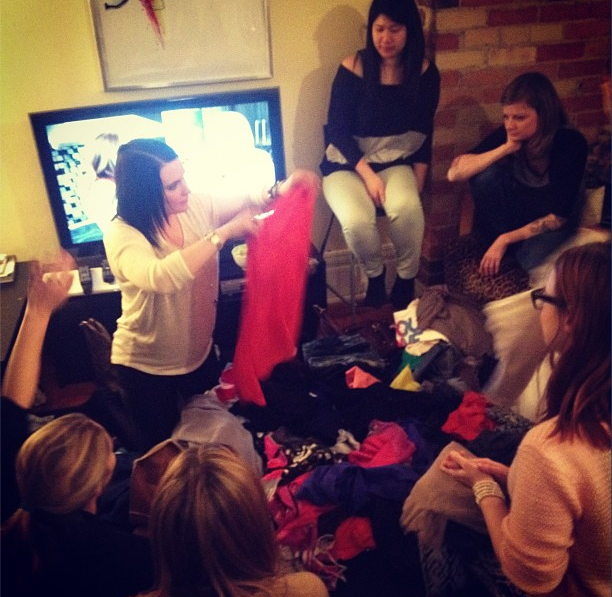 Photo: Summer Winter
If more than one person wants an item, they draw cards from a deck and the person with the highest number wins!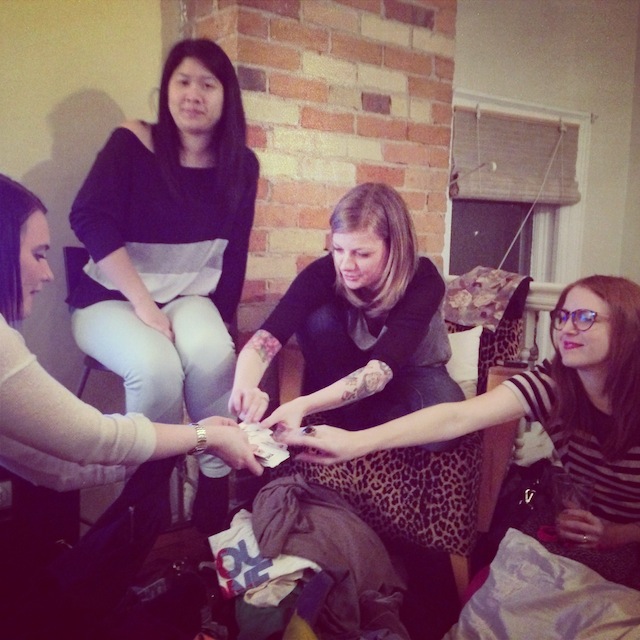 Whatever is left over at the end of the night gets donated to charity! So to summarize, you get a super fun night with the ladies, make some extra room in your closet and also bring home a few new items for yourself! What's not to love? And if you are thinking that digging through people's cast off clothing items won't yeald results, you are oh so wrong!! Check out these looks created with items from our last clothing swap!
Terri  in her new floral dress!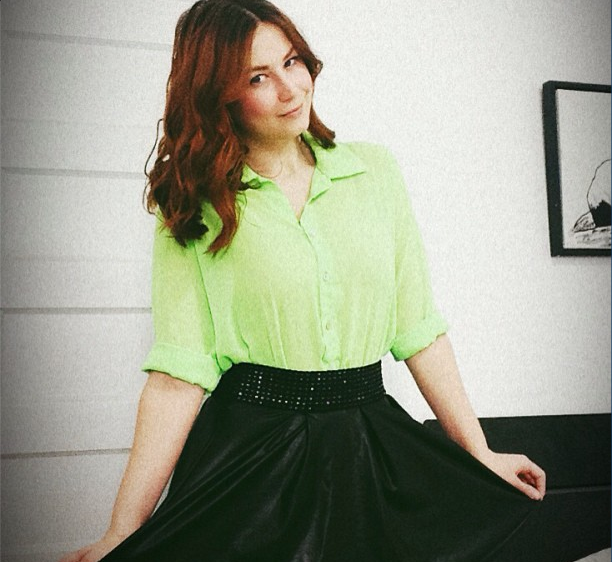 Natalia rocking her new sequined skirt!
Me in my new pink tunic!